Makeup air unit
An air handler that conditions 100% outside air. Typically used in industrial or commercial settings, or in "once-through" (blower sections that only blow air one-way into the building), "low flow" (air handling systems that blow air at a low flow rate), or "primary-secondary" (air handling systems that have an air handler or rooftop unit connected to an add-on makeup unit or hood) commercial HVAC systems. Abbreviated MAU.
Related Links
Direct Fire Heated Make-Up Air
8 Reasons Restaurants Need a Make Up Air Unit For the Kitchen
Related Videos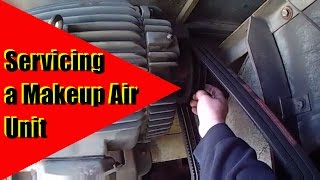 Service Call on a Direct Fired Make Up Air Unit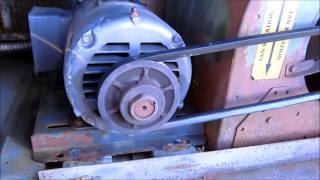 AbsoluteAir Make up air bad blower motor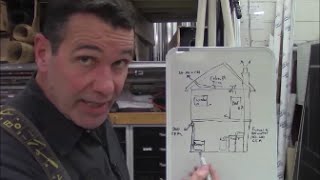 Negative air make-up recovery using ducts for furnance, water heater, dryer, fans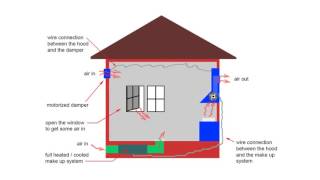 What Is Make Up Air? What to know before you get a powerful hood.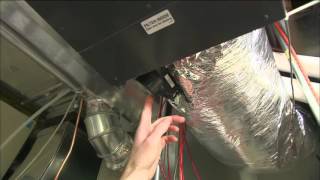 Make-Up Air as seen on Hometime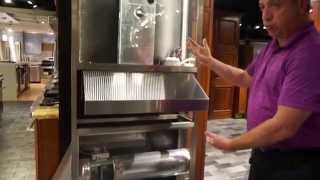 How to install a Make?Up Air Unit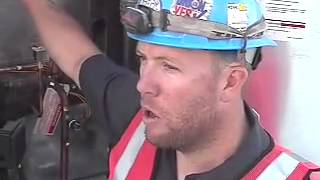 MAU Makeup Air Unit 35241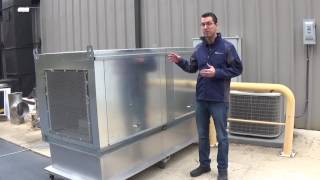 Make-Up Air Supply Unit Overview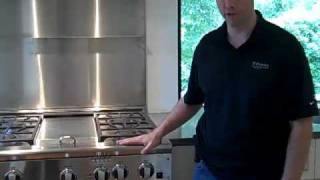 Make Up Air for Commercial Ranges in an Austin High Performance Custom Home
Greenheck Direct Gas-Fired Make-Up Air Pre-Start Checks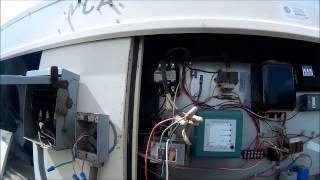 Make up air unit and exhaust fans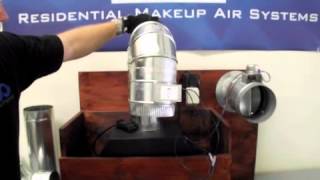 Various Install Options for Make Up Air
AC-PSP: The Solution for Make-Up Air Delivery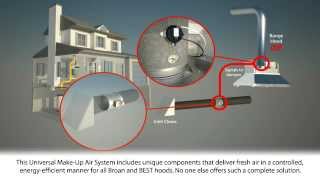 Broan Universal Make-Up Air Damper
Service Call on a Direct Fired Make Up Air Unit

AbsoluteAir Make up air bad blower motor

Negative air make-up recovery using ducts for furnance, water heater, dryer, fans

What Is Make Up Air? What to know before you get a powerful hood.

Make-Up Air as seen on Hometime

How to install a Make?Up Air Unit

MAU Makeup Air Unit 35241

Make-Up Air Supply Unit Overview

Make Up Air for Commercial Ranges in an Austin High Performance Custom Home

Greenheck Direct Gas-Fired Make-Up Air Pre-Start Checks

Make up air unit and exhaust fans

Various Install Options for Make Up Air

AC-PSP: The Solution for Make-Up Air Delivery

Broan Universal Make-Up Air Damper